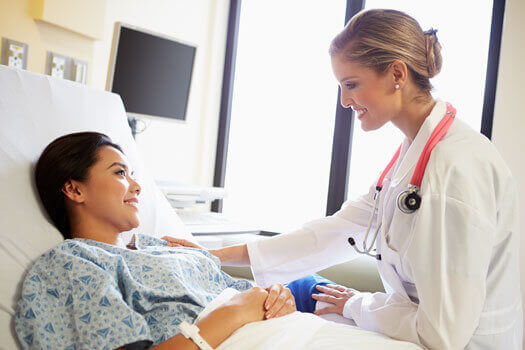 If you're experiencing pain from a vertebral fracture, you may find relief from receiving vertebroplasty surgery. The outpatient procedure involves the use of special acrylic bone cement injected into the affected area of the bone that's broken or cracked. The cement then hardens, resulting in a stronger bone and better support to the spine.
During Vertebroplasty
Your Santa Monica spine surgeon may recommend you stop taking certain medications prior to the surgery to prevent interactions with the anesthesia. You may be given a sedative to help you relax during the procedure, and general anesthesia may be administered if you're experiencing serious pain from the fracture. The vertebroplasty itself involves:
Use of a continuous X-ray to guide the surgeon to the affected area of the spine
Insertion of a needle to inject the cement into the affected vertebra
Evaluation of the fracture to determine if a second injection is necessary to fill it
After the Surgery
Immediately following your vertebroplasty, you'll be monitored in a recovery area. Before being discharged, your surgeon will evaluate your pain and check to see if there are any issues with your procedure. You'll likely be able to walk comfortably with very little discomfort by the time you go home, which is usually a few hours after the procedure. You should be able to get back to most of your normal activities within a few days. Recovery may also include:
Some bruising or soreness at the needle injection site
Use of over-the-counter pain medication if you have lingering discomfort
Follow-up visits to track your progress and make sure the injection site has healed
Often caused by degenerative arthritis (osteoarthritis), spinal fractures may also be treated with a related procedure called a kyphoplasty, which involves the use of a special balloon. Covered by most types of insurance, both techniques have been shown to be effective for relieving pain from vertebral fractures.
Trust in Dr. Hyun Bae and his team of expert surgeons at The Spine Institute to perform your vertebroplasty and start you on the road to a pain-free life. If you have questions or would like to schedule an in-person evaluation, please call 310-828-7757 today.